This research project brings together an impressive group of multi-disciplinary researchers who have created tools to implement ethical reasoning and frameworks in the development of connected devices. Please visit our main site for project-related content. 
About us – Why we care
We are often exposed to news telling creepy stories about smart objects gathering people's data, yet many suspect and unethical behaviours of our technologies are left unaddressed for the sake of technology-led economic-growth. The EU has made significant legislative and advocacy efforts to address societal concerns brought about by technological innovation in data processing. Nevertheless, we lack practical guidelines and assessment procedures to embed ethical, social and data protection values in the design and development of data-intensive technologies and services.
The VIRT-EU project brought together an interdisciplinary group of researchers, designers and policy professionals in order to create practical tools to help technology developers think and talk about ethics in new and hopefully more productive ways. Rather than providing yet-another-checklist, the VIRT-EU toolkit offers a way for technology developers to gain the necessary language, structure and authority to convene and engage in conversations about ethics.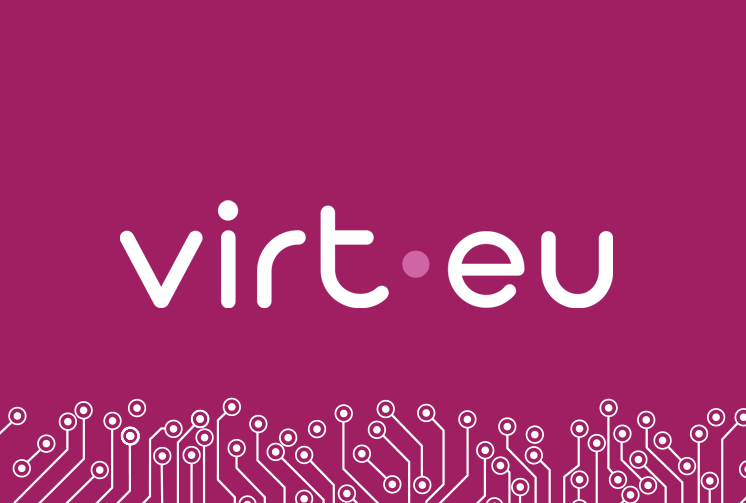 If you want to know more about the members part of VIRT-EU, please download our press package containing biographies and photos of all our principal investigators.
DOWNLOAD ZIP FILE
Consortium
IT University of Copenhagen (ITU)
ITU is the coordinating partner in this consortium. Due to its interdisciplinary nature ITU will act as a connection between the quantitative, qualitative and design parts of the research. ITU will provide intellectual leadership through experienced researchers, research managers, and research coordinators and support staff experienced with EU projects.
Copenhagen School of Interaction Design (CIID)
CIID provides co-design competencies to the project, involving internal and external stakeholders in participatory workshops to facilitate knowledge exchange. CIID has translated the empirical and theoretical frameworks within VIRT-EU into practical designs and tools for use by developer communities.
Uppsala University (UU)
UU coordinated collection and storage of digital information, providing a unified reference point to all other members. In addition, UU was responsible for the network analysis tasks and was involved in the collaborative analysis tasks together with all the other partners.
Politecnico de Torino (POLITO)
POLITO led on "Law & Policy" and spearhead the development of VIRT-EU's new Privacy, Ethical and Social Impact Assessment questionnaire (PESIA).
London School of Economics (LSE)
LSE lead research in discourse analysis, governance and ethics, and policy research.
Open Rights Group (ORG)
ORG is a civil society organization based in London. ORG leverages its expertise and advocacy on Open Data, Technology Policy, Privacy and Transparency, and Internet Governance deploying a public interest approach and also contacts with other groups.
Partners